(Heavy-Duty composite mats) are implemented in the most rough and harsh weather and ground conditions. From muddy/marshy soil, swamps to sandy terrains. The Heavy-Duty mats need to allow the traffic to move to enable the project workflow to continue in all weather conditions.
Every standard equipment or machinery has a STANDARD OPERATING PRINCIPLE. Violating the same could potentially affect the life expectancy of the same drastically or even cause damage.Like every machinery, the DURA-BASE Heavy-Duty mats also require special care/attention to maximize its life span.
It is that a lack of maintenance or lack of attention during usage of the DURA-BASE mats can end up damaging the mat and any damage can be a financial implication. Especially, the DURA-BASE mats, in a DAMAGED condition could be a very expensive affair for any organization. Thus, all possible steps must be taken to ensure to avoid wear-and-tear and thus damages can be avoided.
So, in this article, we will have a look at a few ideal handling and maintenance practices of the DURA-BASE mats at the storage locations/warehouses. We will go through the handling techniques during usage in another article. These practices can help you to maintain these mats in the right way; extend the lifespan of the same and minimize the need to untimely financial investment on buying new ones to use.
Handling at storage locations:
Using Forklift and stacking the mats at the storage facility/location: The DURA-BASE Heavy-Duty mats should ideally be stacked in the storage using a Forklift. The Forklift increases the speed of operation and is easy to maneuver the mats. Ideally, the DURA-BASE mats should be store in the storage facility with 10-15 mats in a single stack. However, stacking more numbers of mats in a single column is not recommended as it increases the chance of a lack of balance and the mats could fall off. Hence, positioning the mats while storing should also be given some attention.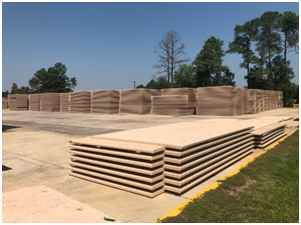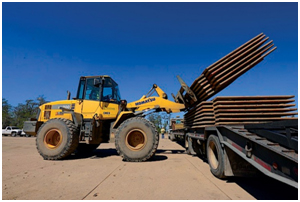 Washing the DURA-BASE mats:
The composite mats are employed in various operating conditions. During the usage period, the mats pick up a lot of dirt. It is essential that the mats are cleaned regularly, to keep the mats in a good condition and also remove any contaminants.
The easiest way to clean the mats is to use a pressure-washerand stacking them in a proper manner. It can be one of the best practices for you to follow.
Edited & drafted by
SUBHRA LAHIRI
Product Manager
Maco Corporation India Pvt Ltd